Thermal Image MacBook Pro
We had a Thermal Image Photosession for our home last week. I have also made an Thermal Image of my Macbook Pro.
Now i know, why my legs feel hot while working with my Mac ;). The Power Supply is getting hot too... The colors are not scaled to the same temperatures (see the temperature bar at the bottom with min and max temperature).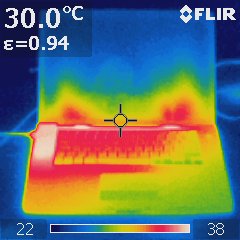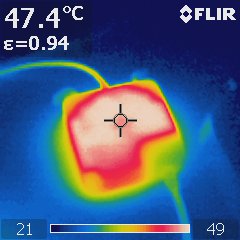 If you need aditional informations about Thermal Images or other Measurements for your home, see (in german language) http://www.biomess.de.

Article created 2010-03-18. Comment on this post!