Published 2012-02-07
Lamp brackets for my cyclocross bicycle
Update The drawings are now available online, see my blogpost. Update
My new cyclocross bicycle needed lighting, because it is used everyday for my way to work. It is equipped with a hub dynamo but does not have mounting holes for lights.
Because i did not find anything useful, i created my own lamp brackets.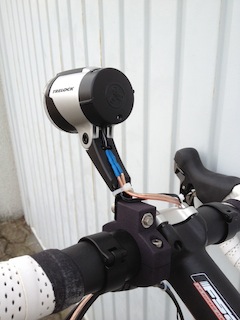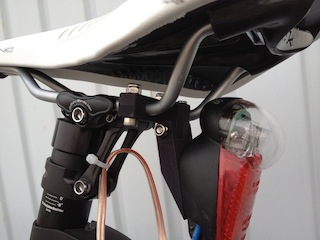 The brackets are designed to fit the following lamps:
Trelock LS 885
B&M Seculite plus
if you need a copy of them, you can
get the printed parts from my Shop at Shapeways. They provide different colors matching the colors of your bicylcle.
Front bracket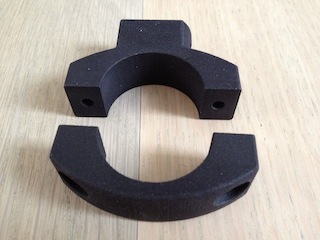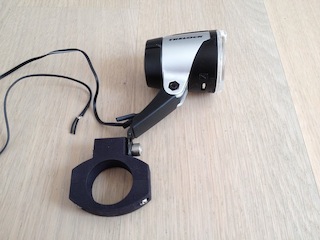 Back bracket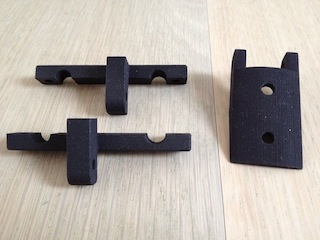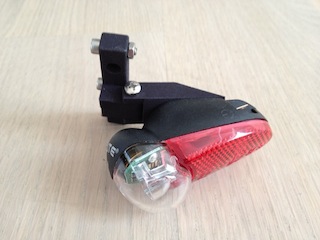 Thanks for reading. Comment on this post!